Classified Info
Options
Description
NOTE: This message is NOT associated with the U.S. government, but is our expert's independent research of various strategies. All information here is available for free from government sources.
Only From International Living…
If You are a U.S. Citizen and Qualify for Medicare—or Soon Will— and Plan to Live or Travel Overseas, You Need to Understand Your Rights and Obligations. Because In Some Cases, You Can Use Medicare Abroad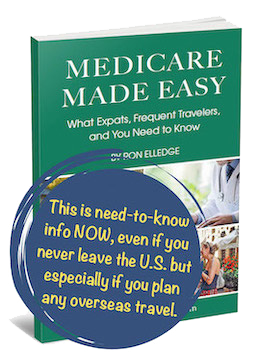 We've Commissioned a Book to Help You Pinpoint the Medicare Strategy That Best Works for You.